A+ offers a wide assortment of effective laundry products that gives you a great result even in low temperatures. Good for you, your clothes and the enviroment.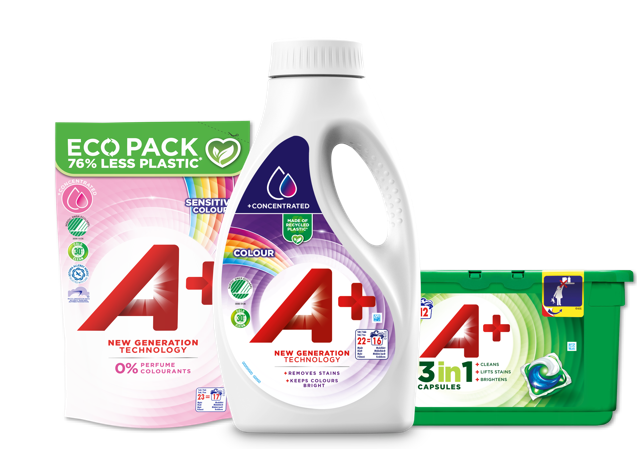 For more information about our products, please visit our website.
A+ CONSUMER CONTACT
Welcome to contact our consumer contact with your questions regarding A+ detergent.
Telephone: 0771-22 00 99
E-mail: konsumentkontakt@arvidnordquist.se