Goodness is the foundation of everything we do and it leads us to so much more. With the solid experience we have since the beginning of the 60's, we are completely convinced of our mission; to create really good skin care available to everyone. The basis for us are friendly, uncomplicated products that are loved and do good for both the skin, humans, animals and nature.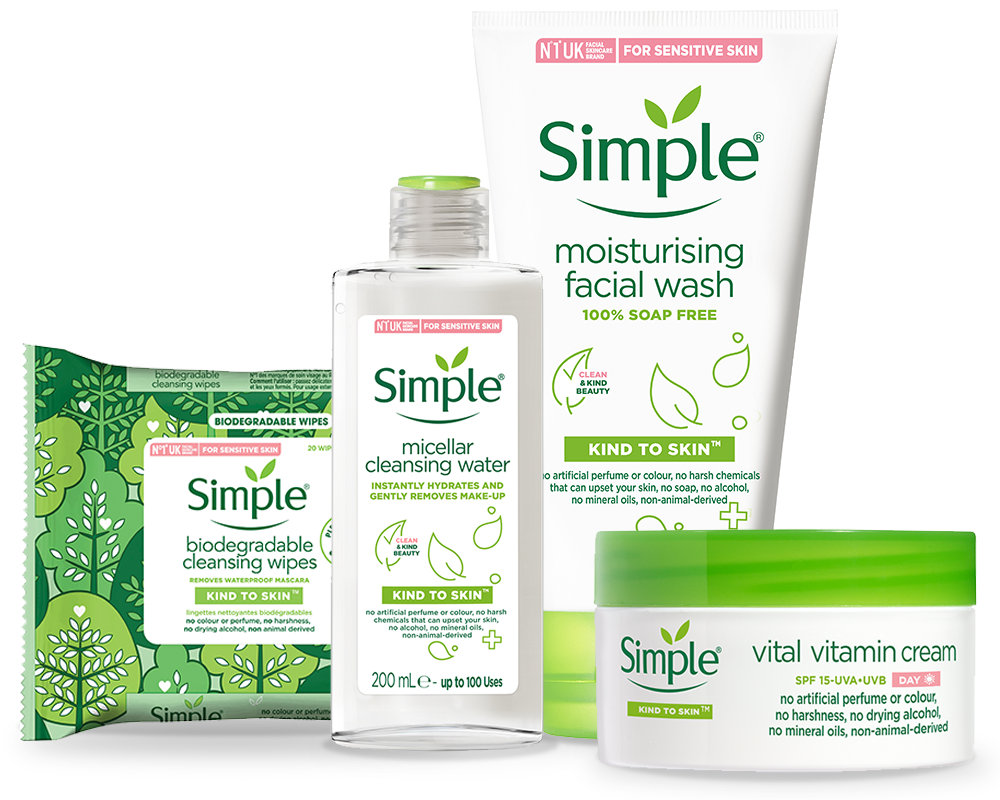 Simple - a meaningful skin care brand with the same good idea since the start in 1960 - to create gentle skin care for sensitive skin, accessible to all and based on goodness.
We are just as careful about which ingredients we choose to fill our products with as those we choose to exclude from our products. We only use ingredients that pass our strict review and control. We aim high; all our products must work on the most sensitive skin, it is one of our mottos.
Simple does not test any of its products on animals anywhere in the world and the brand is PETA Cruelty-free certified. Many of the products are also vegan certified and of course have that marking on the packaging.